Treating Acne? Congesting Foods to Avoid
Clearing acne is possible. Janesce therapists have supported women like you through remarkable skin transformations. But it involves making positive changes to your diet as well as to your skincare routine.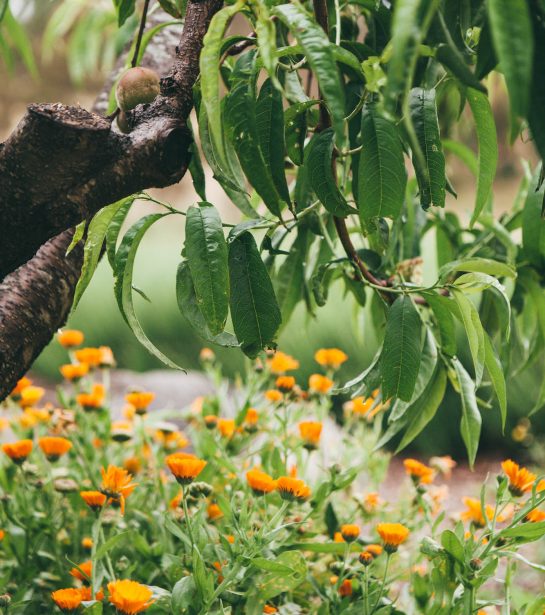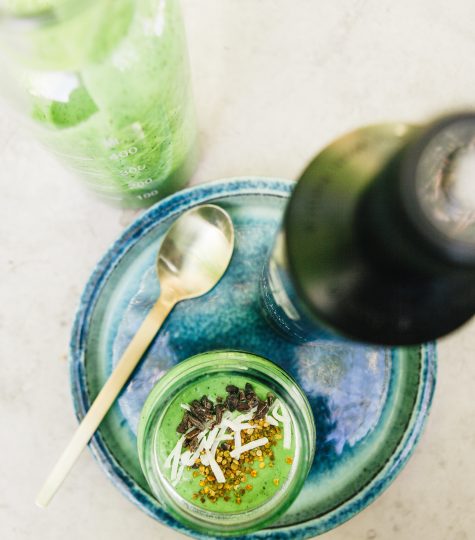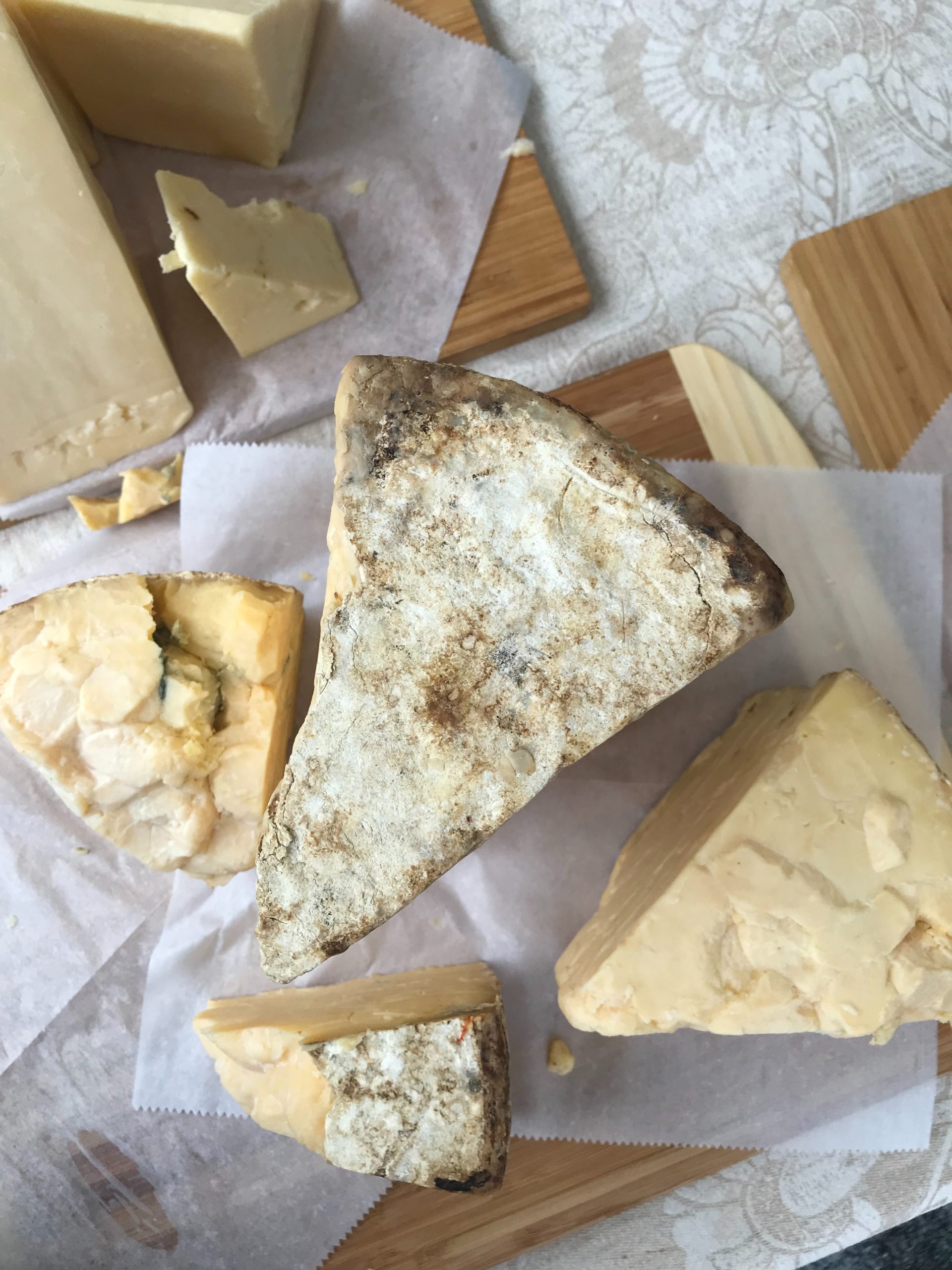 Did you know there are certain foods that will make acne worse?
When the oil in your skin is flowing as it should, it keeps your skin strong, supple and smooth. However, if your skin has a tendency to congest, certain foods in your diet will cause the sebum to thicken. This can result in blocked pores and bumps and breakouts.  
If you suffer from acne, you need to avoid congesting foods.  
Common congesting foods: full fat dairy products (excluding yoghurt), cheese, chocolate (including vegan and organic), chocolate drink powders, ice-cream, commercial mayonnaise, meat fat (especially sausages, mince and chicken nibbles), red meat and pork (excluding lean varieties), chips, fried foods and takeaways, protein bars and powders (including plant based varieties), coconut oil (for highly congesting skins only), peanuts and cashews (and their butters).

Note: non-dairy alternatives to cheese, chocolate, ice-cream etc. are often just as congesting. Avoid these foods altogether and focus on unprocessed, whole-foods instead.
Can't imagine living with these?  We get it. To set yourself up for success, you can't just take congesting foods out of your diet. You need to replace them with skin-friendly alternatives.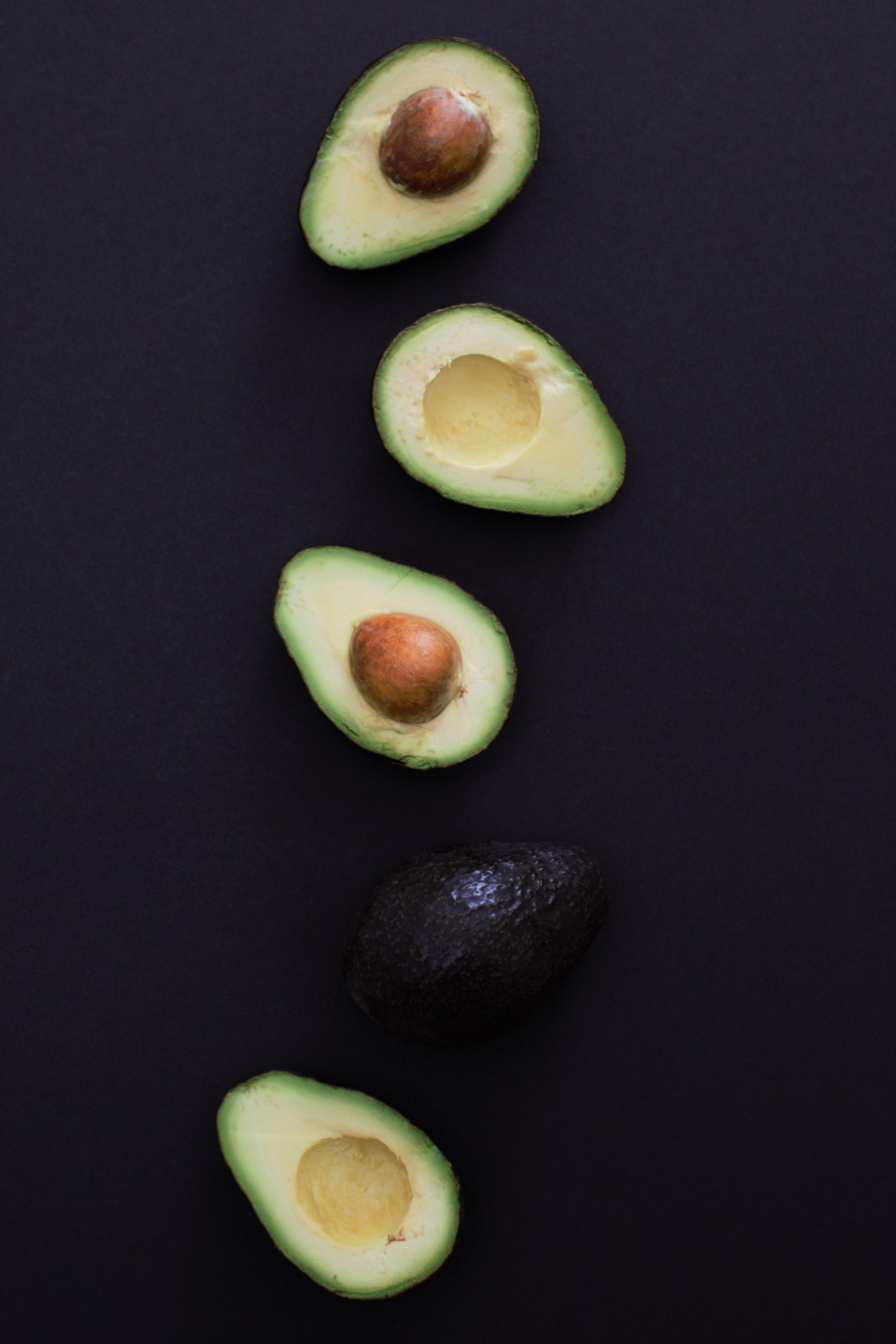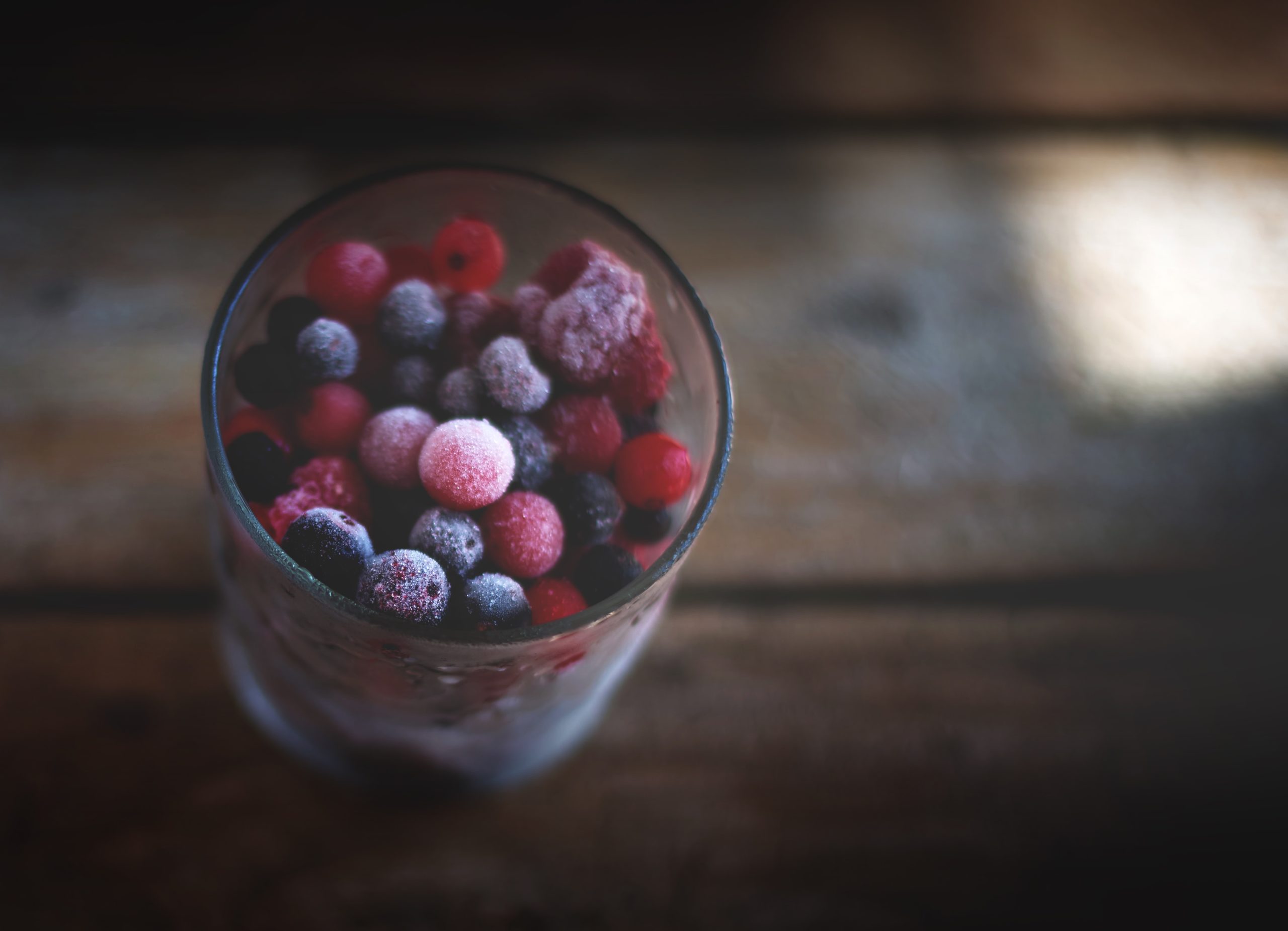 SKIN-FRIENDLY ALTERNATIVES TO CONGESTING FOODS
Full fat dairy products and cheese (excluding yoghurt): Ricotta, cottage cheese, goats cheese or feta are better than hard cheeses. However, avoid cheese altogether until the skin is clear. Nutritional yeast (also known as Brewer's Yeast) gives food a savoury taste similar to cheese. Hummus or avocado are great alternatives to having cheese as a snack. Skim milk or seed/nut milks, coconut yoghurt are good alternative to full fat dairy. 
Chocolate: Medjool dates, figs, date and carob balls or treats from the Bestow Treats I or II recipe books.
Chocolate drink powders: Use cacao, carob, cinnamon, turmeric or a spice mix to make your own hot drinks using seed or nut milks. Add some honey, pure maple syrup or molasses for sweetness.
Ice cream: Gelato or blended frozen fruits. 
Commercial mayonnaise: Bestow salad dressings, pesto or hummus.
Meat fat (especially sausages, mince and chicken nibbles), red meat and pork: Grilled or baked meat dishes favouring lean meats; chicken, turkey and fresh fish alternatives.
Coconut oil: Other oils such as olive or avocado.
Peanuts and cashews:  Raw, unsalted nuts such as almonds or brazil nuts. 
Nut butters containing peanuts or cashews: Tahini or almond butter.
Chips: Make your own oven-baked sweet potato or kale chips using olive oil.
Fried fatty foods or takeaways: Grilled, steamed or baked foods, salads and stir fries. 
Protein powders:  Eggs, almonds, walnuts, pumpkin and sunflower seeds, canned tuna, beans and Brewer's Yeast. Add 1⁄4 cup of tinned white beans to your smoothie to boost protein levels.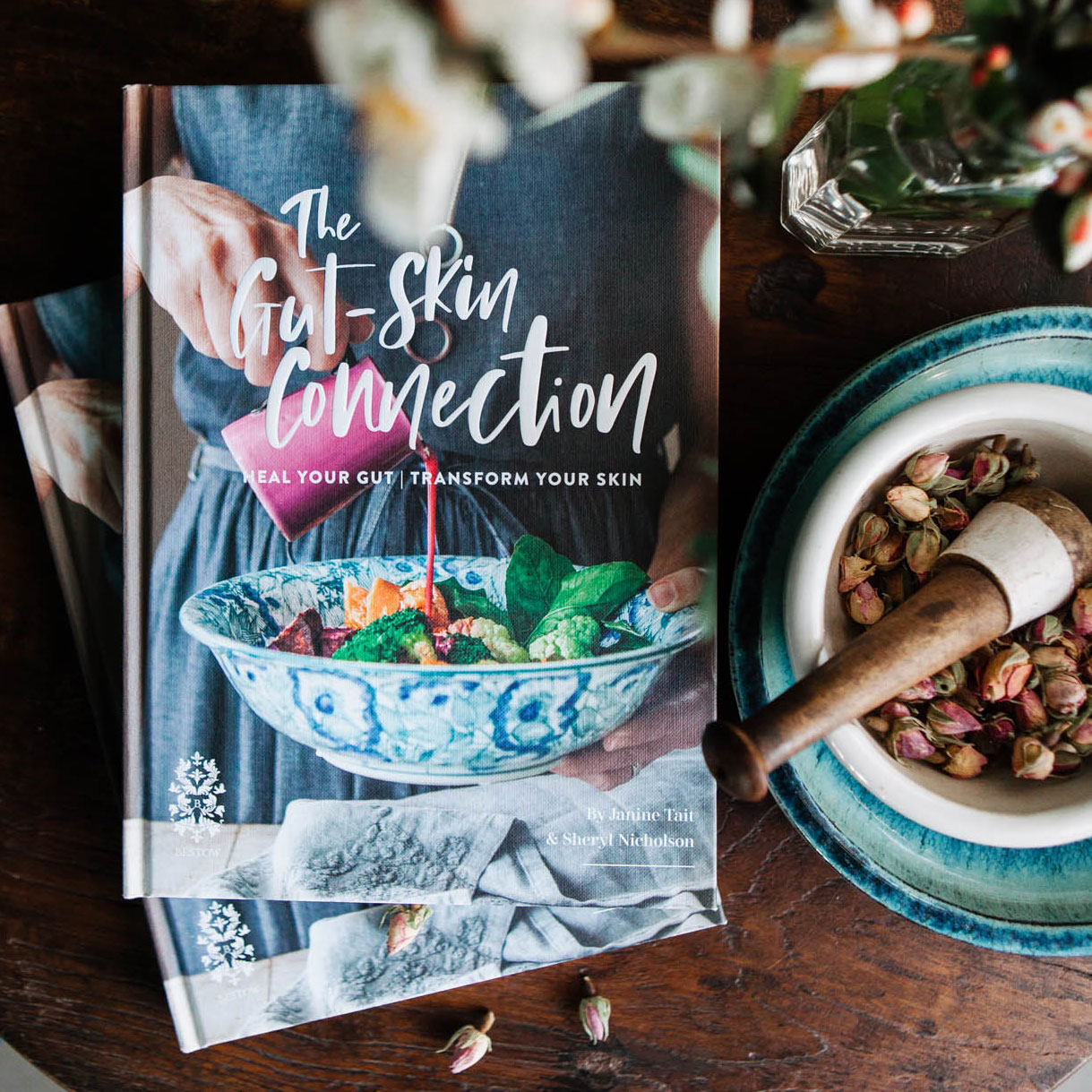 The Bestow way of eating avoids all congesting foods and uses skin-friendly, whole-foods instead. The range of five Bestow Recipe Books follow skin-friendly principles. Instead of focussing on what you can't eat, you can enjoy what you can eat – including healthy treats! The recipes are tasty, nourishing and easy to prepare. Bestow Within I contains an education section on heating and congesting foods. It provides a list of skin-friendly wholefood alternatives and lots of recipes to show you how to use them
Have a Sweet Tooth?
If you have a sweet tooth, Bestow Treats I and Bestow Treats II recipe-books will provide you with delicious alternatives to skin-damaging treats. When you have healthy treats on hand for when cravings strike, bad habits begin to fall away.