/
Summer abundance salad with tamari roasted chickpeas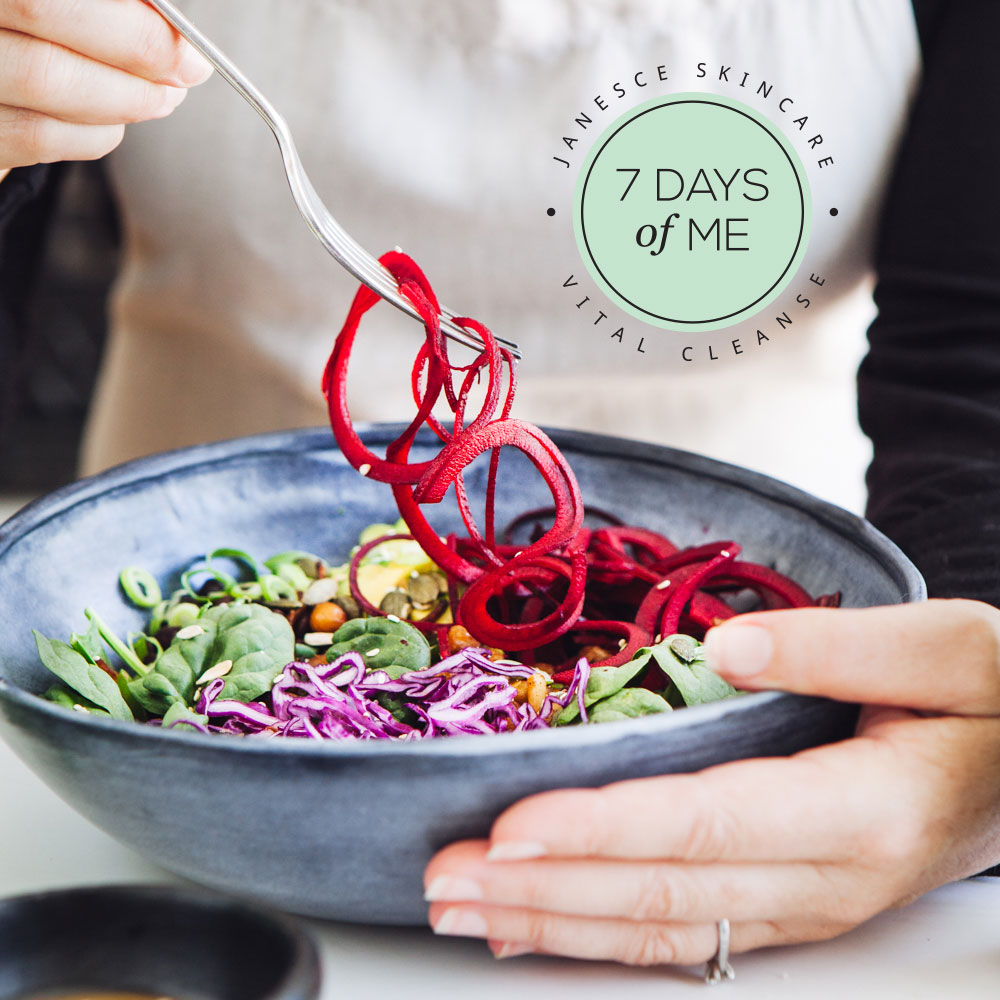 March is our 7 DAYS of ME Cleanse month! It is a beautiful rebalancing ritual to do each autumn and spring, but can be done any time throughout the year. If you want to move towards creating a healthier lifestyle, this gentle yet powerful cleanse is the perfect first step. READ MORE about it.
This recipe is a new one that is great for the 7 DAYS of ME and is also the perfect addition to the Bestow Roasted Tandoori Cauliflower dish if you want more of a meal with a warm element. If you are combining the two then skip the tamari dressing on this recipe and use the creamy coconut dressing on the cauliflower recipe for both dishes.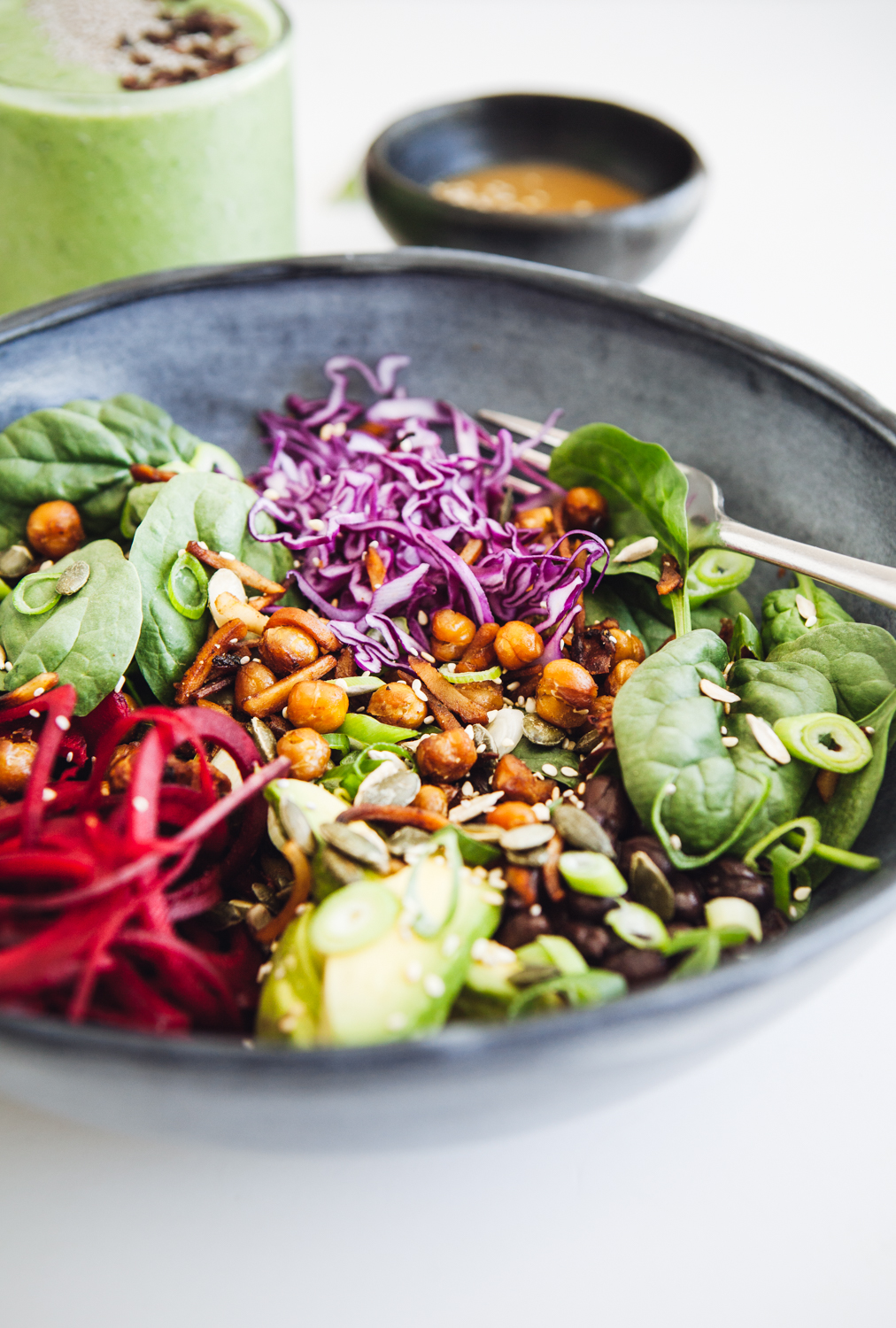 RECIPE
Tamari dressing
2 tablespoons of tahini
1 tablespoons sesame oil
1 tablespoon of olive oil
1 tablespoon of tamari
1 clove of garlic, minced
1 teaspoons of fresh ginger, minced
Salt and pepper to taste
Roasted chickpeas
1 tin of chickpeas, drained
1 cup of coconut thread
1 tablespoon of tamari
2 tablespoons of sesame oil
1/4 teaspoon of smoked paprika
Salad
1 cup of brown rice, cooked and cooled
1 cup of baby spinach leaves or rocket
1 beetroot, spiralised or grated
2 carrots spiralised or grated
1/4 head purple cabbage shredded
1 small handful of basil leaves, torn
1 ripe avocado, sliced
2 spring onions, finely sliced
1 cup of black beans, drained (optional)
Pumpkin seeds and sesame seeds for topping
Preheat the oven to 200 degrees celsius.
For the chickpeas mix the tamari, sesame oil and smoked paprika together. Spread the chickpeas out on a baking tray lined with baking paper and pat with a paper towel to absorb as much moisture as possible. Add the coconut and toss with the tamari mixture to evenly coat. Roast for 30 to 40 minutes, stirring halfway through, until golden brown. Remove from the oven and cool. Any leftovers will keep well in a sealed jar for up to a week.
For the tamari dressing, shake all the ingredients together in a lidded jar. Any leftovers will keep in the fridge in a sealed jar for up to a week.
For the salad add the brown rice to a large serving dish, add the black beans if you are using them then add all the vegetable ingredients, top with the seeds, basil and roasted chickpeas. Serve with the tamari dressing.
This recipe is perfect for increasing your intake of fresh, salad vegetables in a tasty way. The blend of black beans, chickpeas and brown rice provide you with a complete protein but you can boost it by adding chicken or fish if you wish. This is a wonderful Vital Cleanse lunch option!