/
Summer at Claret Ash Farm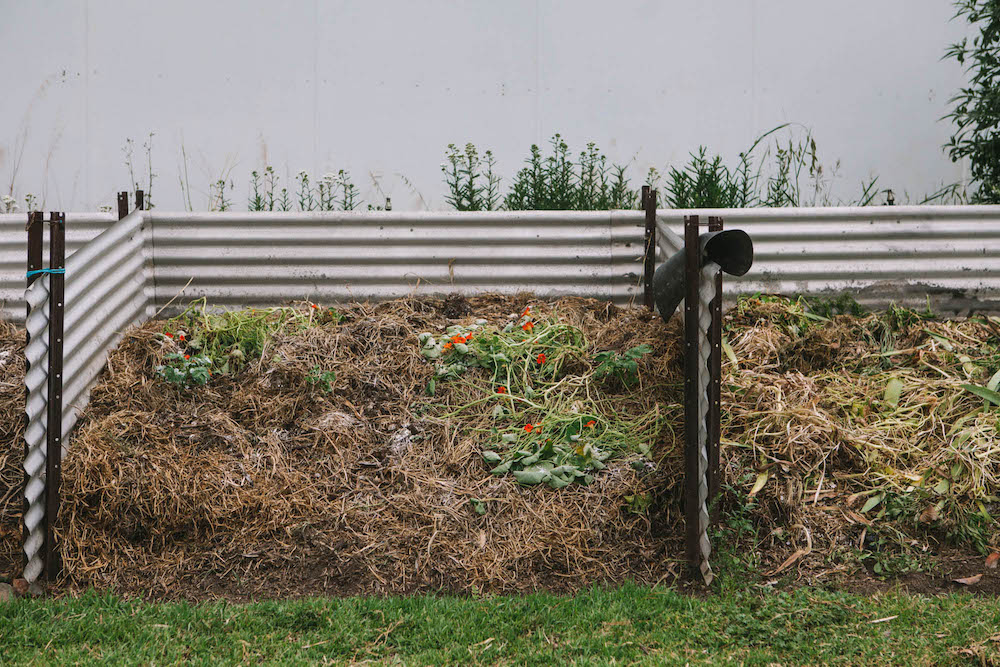 Janesce's herb farm, called "Claret Ash Farm" is located in the Adelaide Hills district, which is in the Mount Lofty Ranges. The farm is located near Echunga and is 35 kilometres east of Adelaide. The property is made up of gently sloping land with the soil type being a well-nourished sandy loam over a clay base. The average rainfall on the property is around 800 mm or 32" per year and is generally reliable. Our weather pattern is typically Mediterranean with hot, dry summers, cooler and misty autumns with occasional frosts, then cold, wet winters with day temperatures around 12 degrees C. They are followed by the most pleasant spring season with mild to warm days and plenty of rain.
Most herbs tend to be from the Old World or European variety. Their endemic environment is probably not dissimilar to that prevailing at Claret Ash Farm. Consequently, most herbs seem to perform remarkably well in the garden.
Summer – is the time for action.      1st December to end of February
Most of the herbs are ready for harvest in summer and the roses are particularly abundant in early summer.   We pick them every second day and spread the petals on large racks in the drying shed where they dry within a week if the weather is hot.  When they are crisp, the petals are sealed in large drums and placed in storage for use later.  Similarly, the chamomile and the calendula are harvested each week and dried as quickly as possible to retain as many 'actives' as possible.  A large comb is used to pick the small chamomile flowers and the calendula flowers are plucked by hand – a messy job as the gum produced by the plant sticks to one's hands.
Echinacea is one herb that is planted during summer and is also unusual as it is endemic to north America.  It is a prairie plant and is adapted to growing under snow.  It presents us with a few challenges to grow it successfully.  We find that to grow it here, we need to plant the seeds in pots in mid summer and allow the plant to grow well before winter sets in.  The plant dies off in the cold weather but then comes to life again in mid October. We then plant it into the garden.    
Weeding in summer is an ongoing chore. However we turn it to our advantage.  All weeds removed from the garden are placed in a compost bin where they are mixed with chopped mature plants, old herbs and with cow manure collected from the farm.  The pile is allowed to compost for approximately 18 months during which it is turned several times.  When the organic matter is well broken down into a  nutrient rich humus it is returned to the garden and worked into the beds.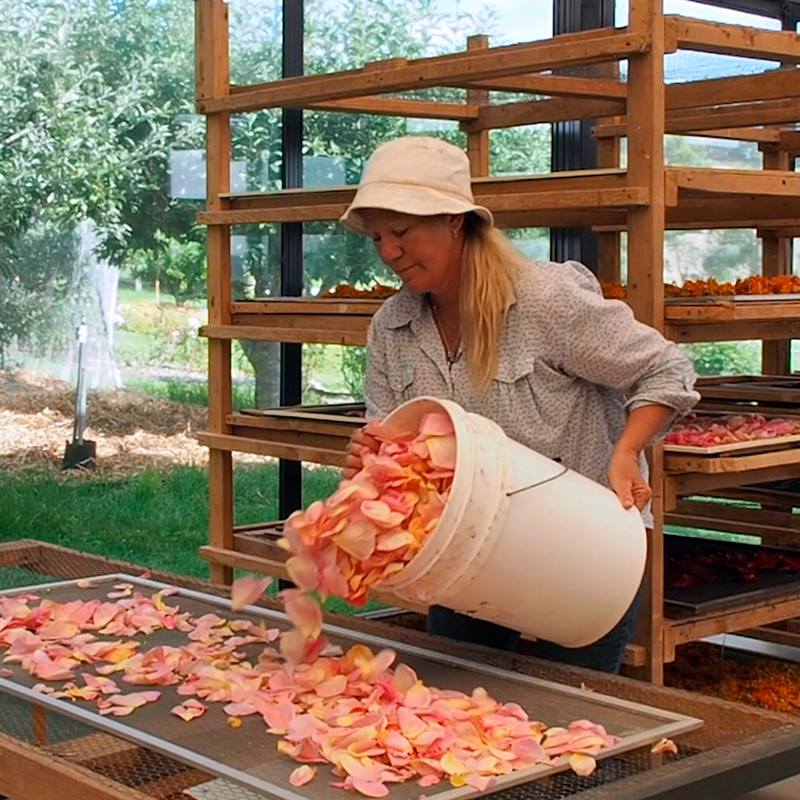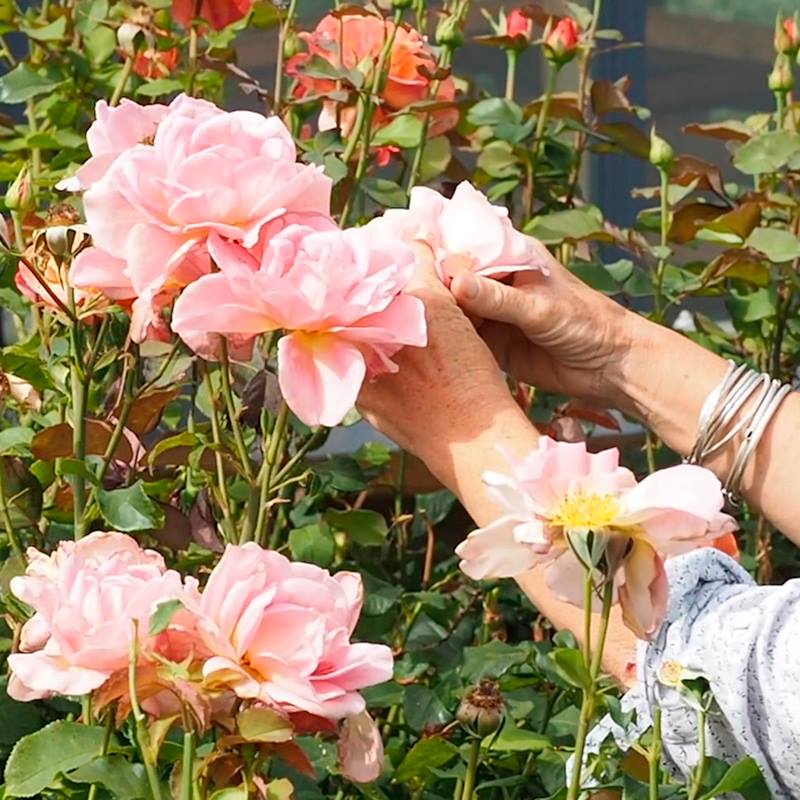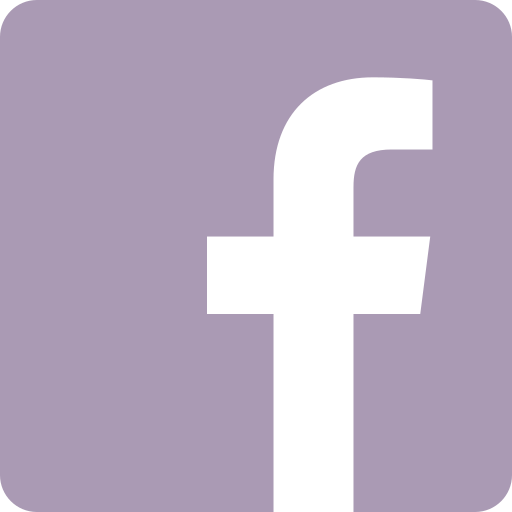 Follow us on Facebook to stay up to date with new product releases, specials and more at Janesce NZ.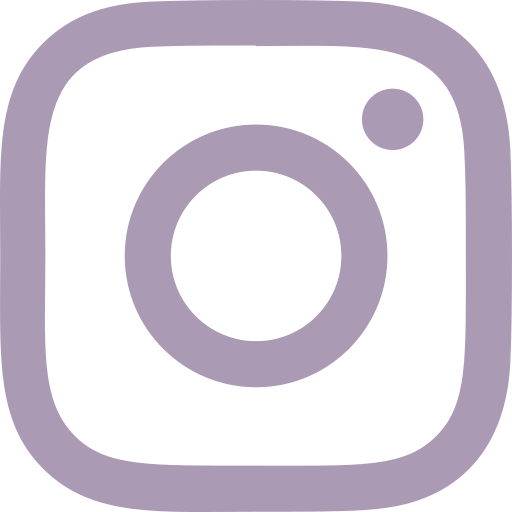 Love behind the scenes sneak peeks, live videos and more? Then you need to be following the Janesce NZ Instagram.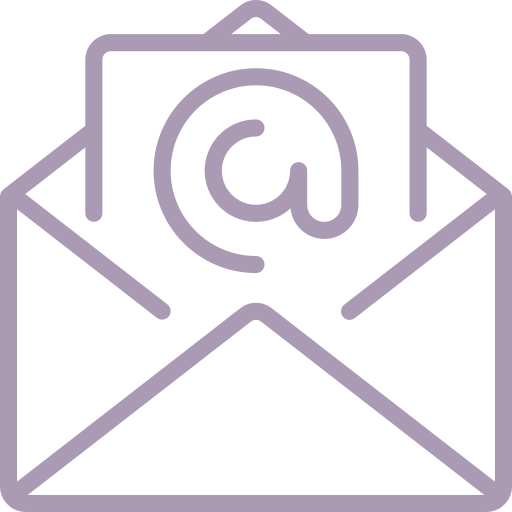 Have any questions? Our Skin Health Coach is here to help! Contact Jenny on admin@janinetait.co.nz