/
7 DAYS of ME: New cleanse recipe – stuffed eggplant with hummus dressing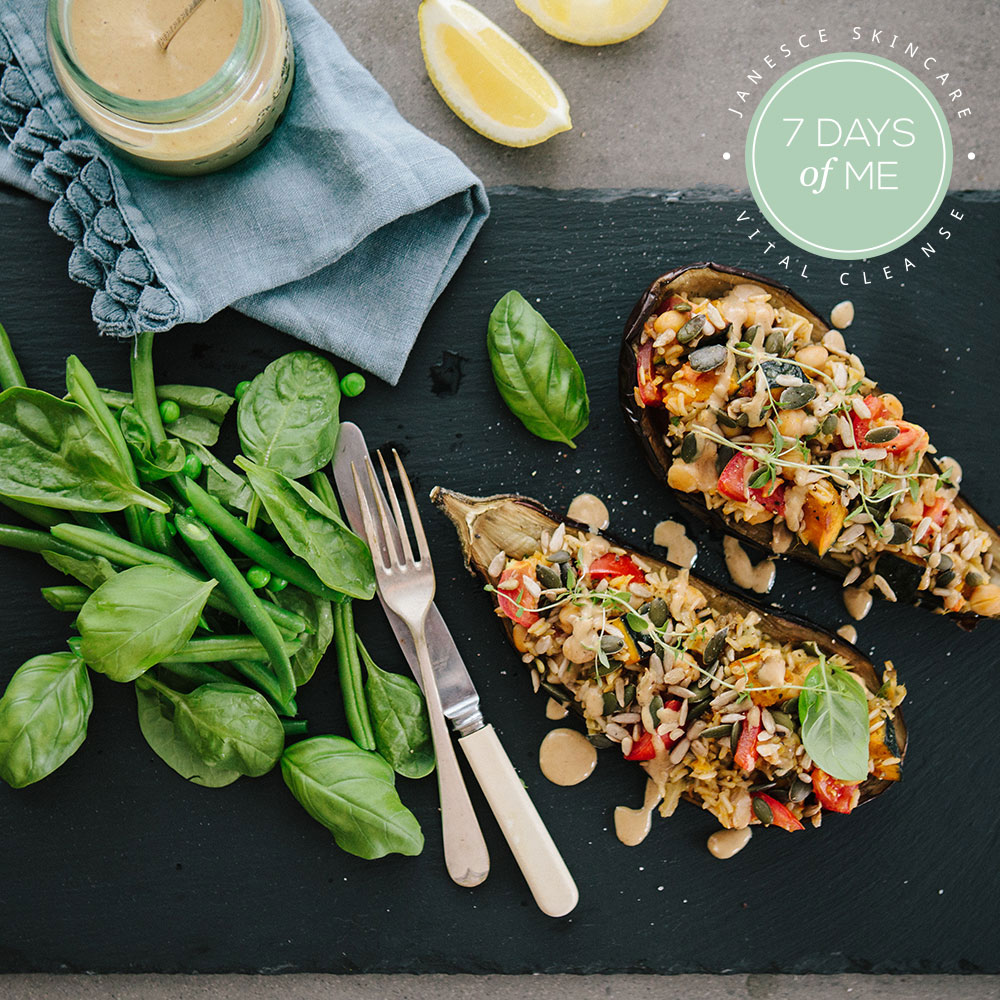 For those of you that are familiar with our 7 day detox plan – 7 DAYS of ME we've decided to add a couple of new recipes for our upcoming March 2016 challenge. This one is vegetarian, warm and delicious with lots of vibrant colour.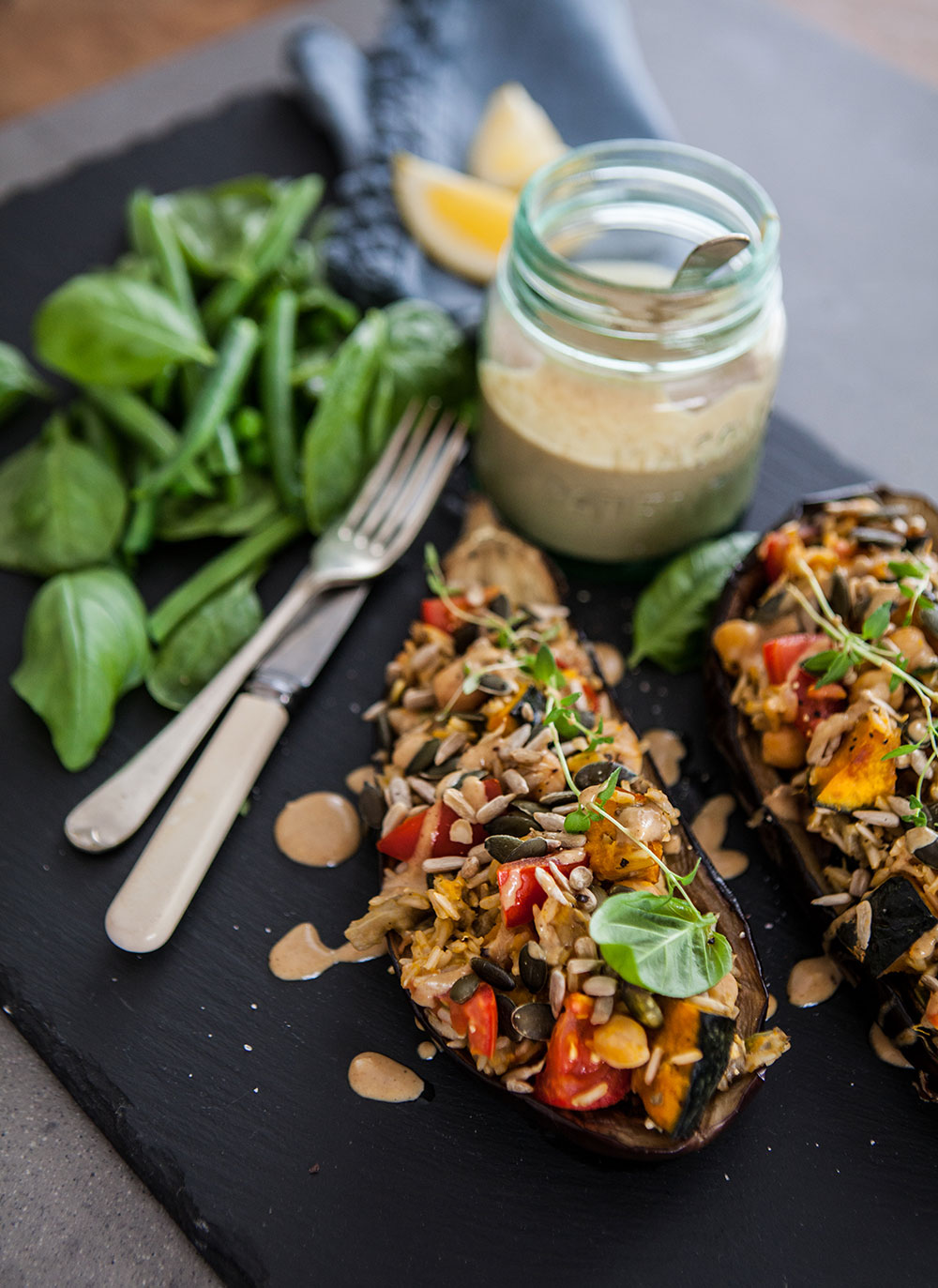 EGGPLANT RECIPE
1 eggplant, cut in half lengthways
1/4 buttercup pumpkin, chopped into small pieces (leave the skin on for extra texture)
1 cup of brown rice, cooked
1/2 cup of chickpeas, drained (but reserve the liquid)
1/4 cup of fresh thyme, chopped (or 1 teaspoon of dried)
2 tomatoes, chopped
2 garlic cloves, minced
2 spring onions, sliced
1 tablespoon of pumpkin seeds
1 tablespoon of sunflower seeds
1 tablespoon of olive oil
Himalayan salt & cracked black pepper
lemon wedges (to serve)
Preheat oven to 200 degrees celsius.
Toss the chopped pumpkin and the 2 eggplant halves in the tablespoon of olive oil. Place the eggplant on a baking tray face down, add the pumpkin pieces, season well with salt and pepper. Roast for about 20 minutes until golden brown. Remove from the oven and cool for 15 minutes.
Scoop out the flesh of the eggplant with a spoon, leave about 1cm of flesh around the eggplant skin. Place the flesh into a bowl with the roast pumpkin and chickpeas, mash slightly by using a chopping motion with a spoon. Add the brown rice, thyme, garlic, spring onions and tomatoes. Season with salt and pepper, mix well. Fill the two eggplant halves with the mixture – pile it high. Sprinkle with pumpkin and sunflower seeds, place back in the oven to heat through for 10 – 15 minutes.
Serve with a green salad, we have made one with fresh spinach, basil, blanched beans and peas – try adding or exchanging things like avocado slices, kale, spiralised zucchini, asparagus etc (depending what is in season).
Add lashings of hummus dressing (recipe below) and squeeze over lemon wedges.
HUMMUS RECIPE
The rest of the chickpeas from above, drained (but reserve the liquid)
½ cup of tahini paste
4 tablespoons of freshly squeezed lemon juice, or more to taste
1 clove of garlic, chopped
½ teaspoon of Himalayan or sea salt,
or more to taste
¼ cup of water or reserved chickpea liquid
1 teaspoon of cumin powder
In a food processor, blend the chickpeas until smooth. Add the tahini, lemon juice, garlic, cumin and salt. Blend until pureed. With the machine running, drizzle in water or reserved chickpea cooking water, one tablespoon at a time, until you get a very smooth, light and creamy texture. We find we need about ¼ of a cup, but you may need slightly more or less.
Now you have yummy home made hummus to enjoy with vegetable snacks.
HUMMUS DRESSING RECIPE
1/2 cup of hummus
Juice of one lemon
1 tablespoon of Bestow Beauty Oil (optional)
Salt and pepper to taste
Blend all the above ingredients with a stick blender. If it seems too thick, add a tablespoon at a time of water or chickpea liquid until you get the right consistency. Store in a jar in the
fridge for several days.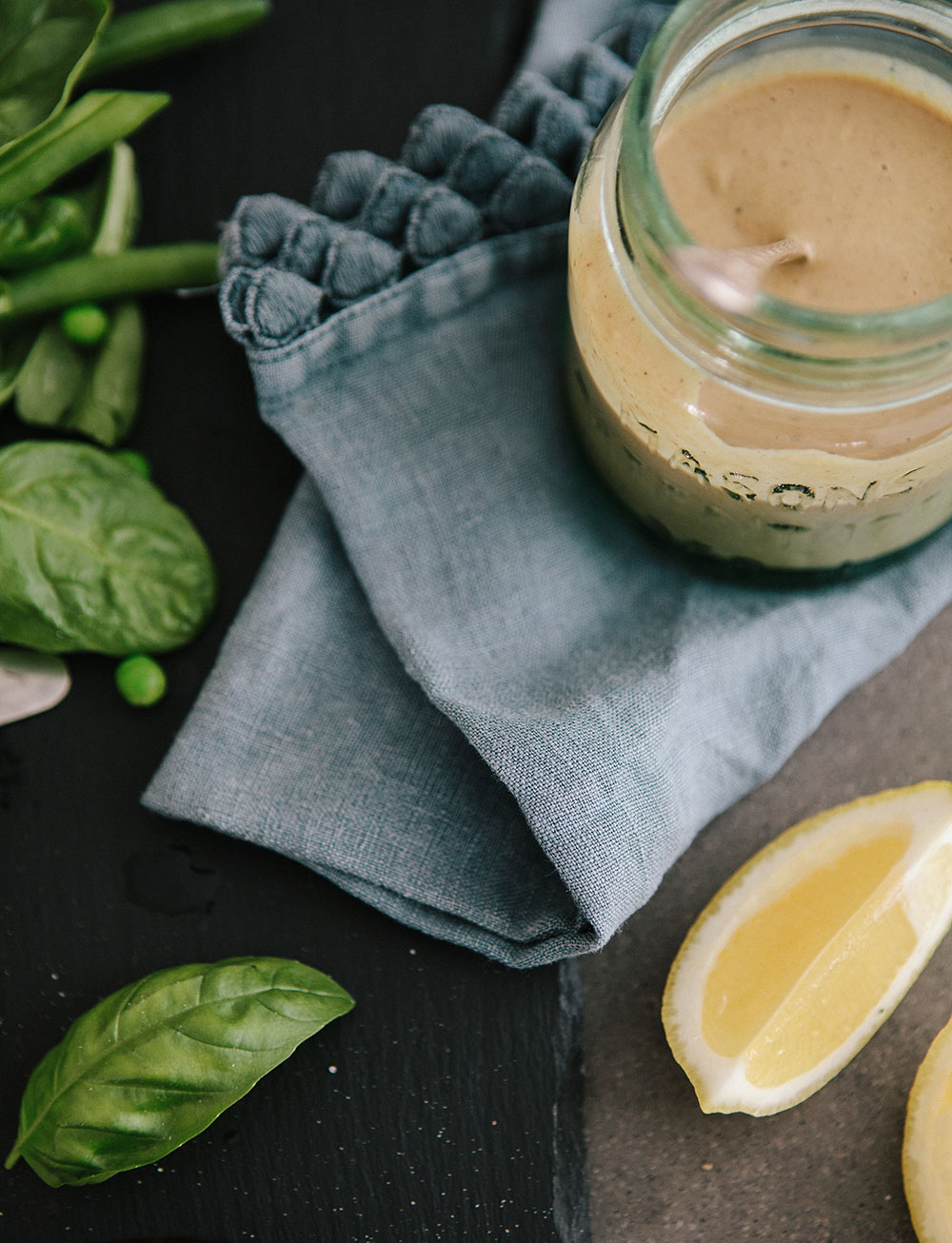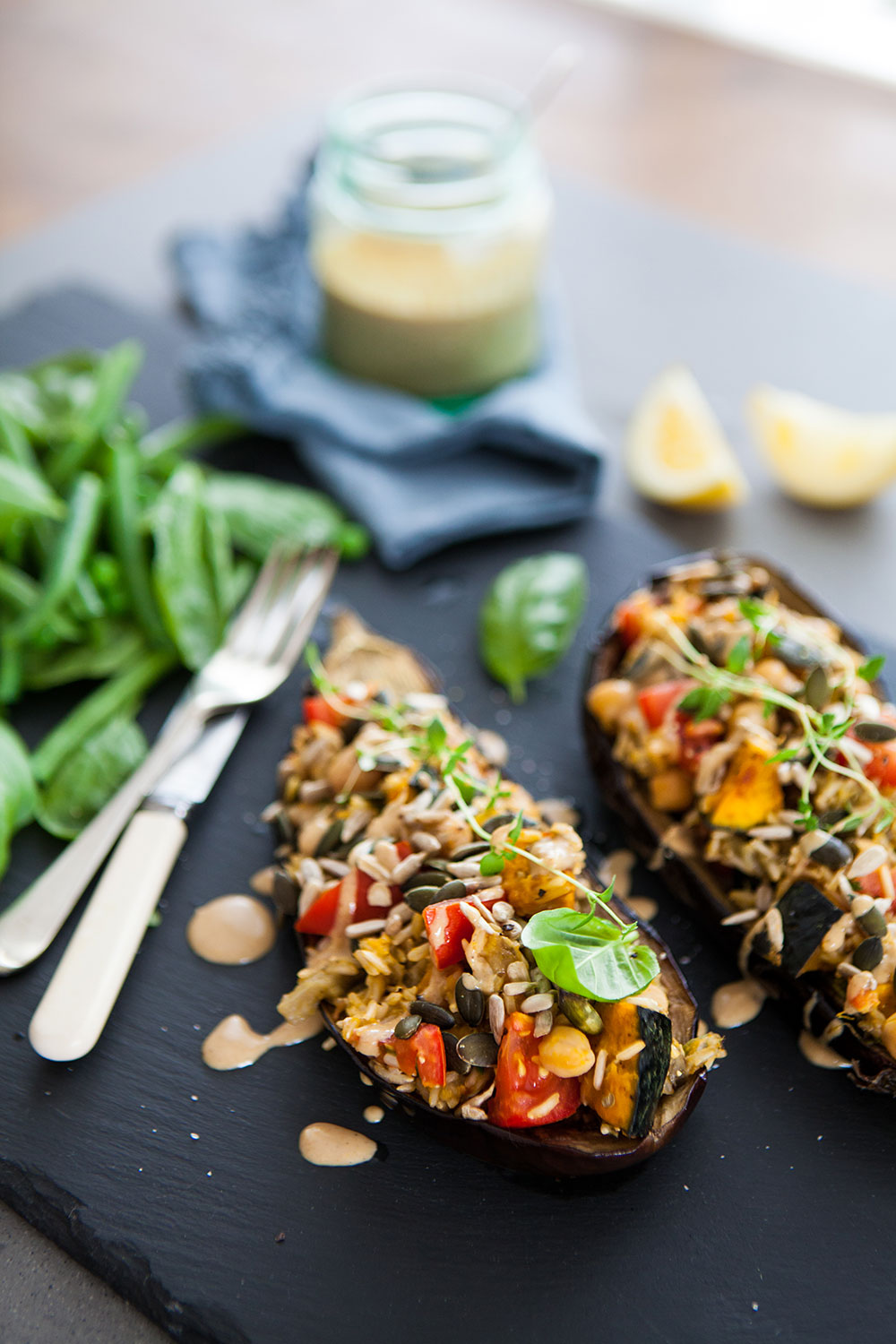 What is the 7 DAYS OF ME Janesce Vital Cleanse?
7 DAYS OF ME is a gentle, one-week clean-eating detox, which results in a renewed you! It offers a myriad of benefits such as clearer skin and eyes, increased energy and concentration, a feeling of lightness and well-being and weight loss just to name a few. It is a beautiful rebalancing ritual to do each autumn and spring, but can be done any time throughout the year. If you want to move towards creating a healthier lifestyle, this gentle yet powerful cleanse is the perfect first step.