/
Janesce Solutions Re-Energising Complex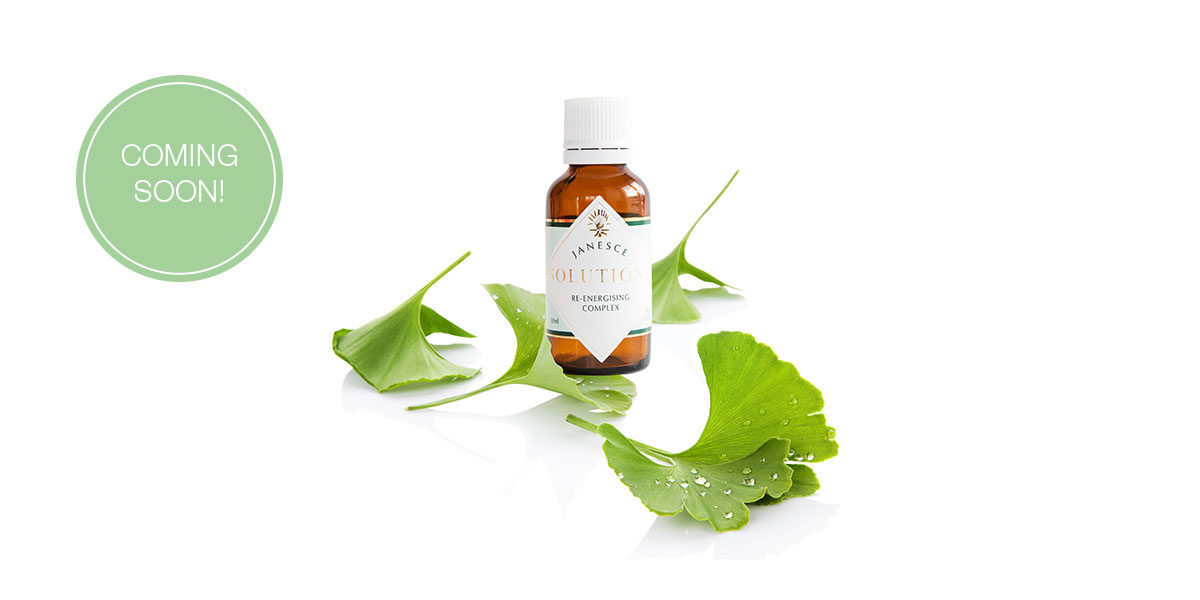 Announcing an exciting new concentrate blend
from Janice Smith –
Solutions Re-Energizing Complex
---
A powerful new concentrate containing 10 plant extracts and a silk protein.
Designed for women approaching their forties and above, to bring vitality and balance to the skin.
Each of the plants included in this blend offers a special benefit to the skin:
Gingko biloba Slowing down ageing effects of free radicals is a prime consideration / Myrrh Encouraging gentle microcirculation / Ginseng Oxygenation / Rose Hydration and refining / Chamomile Tissue strengthening and calming / Viola tricolor Soothing sensitivities / Lavender Balancing secretions / Marshmallow Softening / Oats Emollient / Liquid silk A protective gentle film.
Added to the above, are essential oils to support the psyche of the wearer – rose geranium (pure love of self) and rosewood (gently soothing anxieties).
THE INTERNAL STORY
To give an 'inside out' benefit of estrogen, herbal infusions to drink are teas of spearmint, red clover, sage and gingko biloba – all in moderation and according to your taste.
One special treat is pure licorice as a sweet.
The role of essential fatty acids is also very important for healthy hormone production. One tablespoon of Bestow Beauty Plus Oil or Bestow Beauty Oil mixed into food. Hazelnuts and walnuts should be included in your diet.
Solutions Re-energizing Complex
Giving you radiant skin as you blossom
into the next half of your life.