/
Janesce Re-Energising Range for Women 45+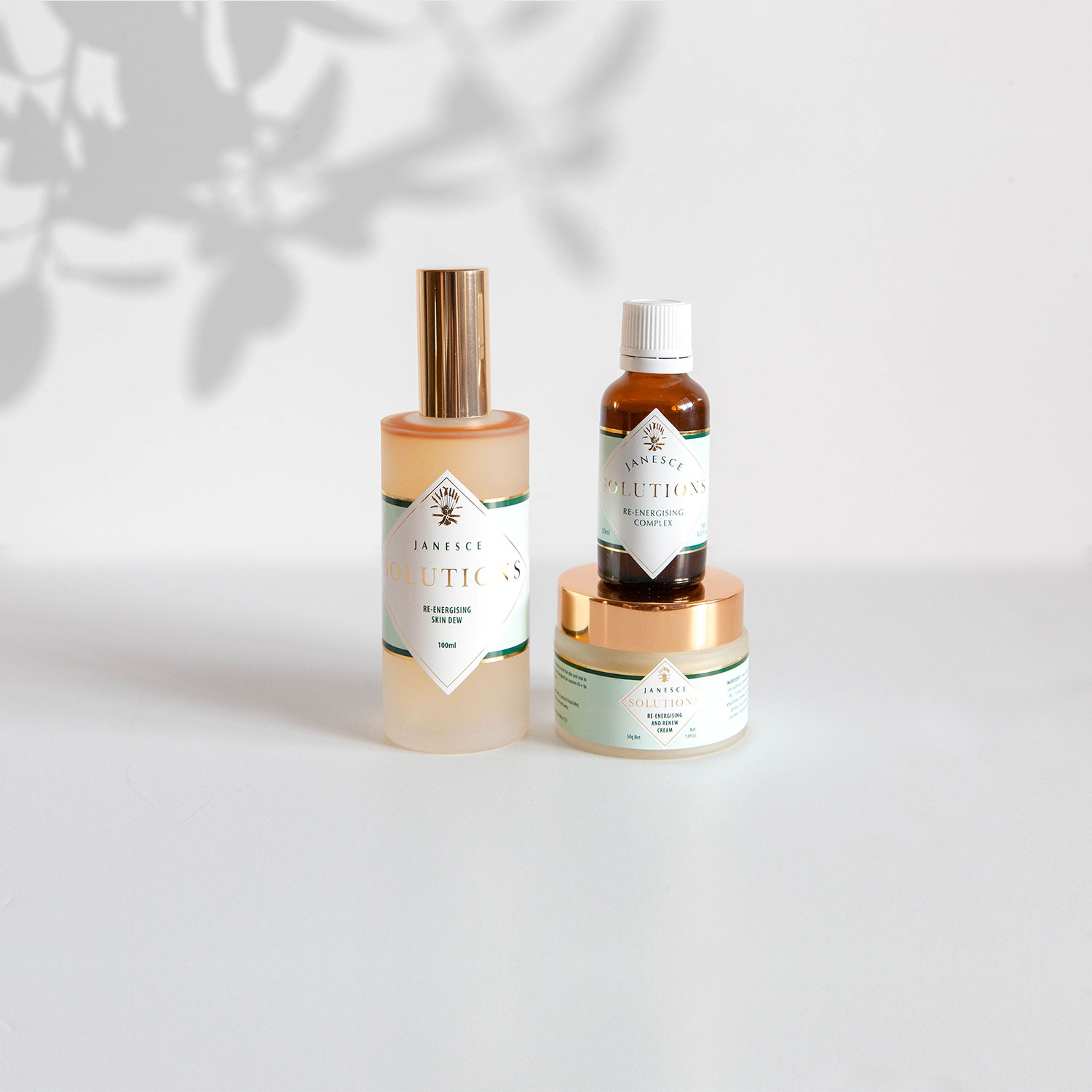 The Janesce Re-Energising Range enlivens mature skin through highly active botanical stimulation.
We are so excited to announce the launch of the Janesce Re-Energising Range for women aged 45+.
The Re-Energising Range contains, on average, double the level of plant extracts found within the rest of the Janesce Professionals range.
At the heart of the range is the existing Janesce Re-Energising Complex, which Jan Smith (founder of Janesce Skincare) created to enliven and energise my skin when I turned 50.
Jan Smith has now designed four new products to create the extremely potent Re-Energising Range. This powerful range series enlivens mature skin through highly active botanical stimulation.  
We will release one new product each season throughout 2019, beginning with the Janesce Re-Energising Skin Dew, and Re-energising and Renew Cream which are out now!
The Pinnacle of Jan's Creations
From my perspective, the Re-Energising Range is the pinnacle of Jan's creations so far. Now in her late 80s, Jan is throwing the budget out the window and adding in all the plant tinctures her heart desires at VERY high concentrations.
When Jan emailed me about this range she said "I have total focus on them being THE BEST EVER!"  When Jan uses caps, she means serious business.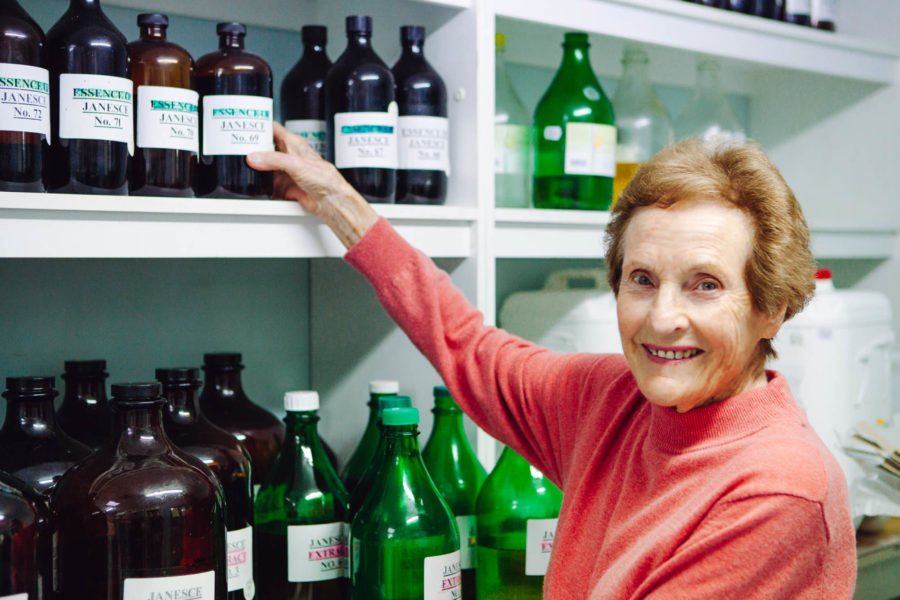 Key Features of Janesce Re-Energising Range
Very potent range for women 45+ to re-energise and renew maturing skin.
Enlivens mature skin through highly active botanical stimulation.
Contains double the plant actives of the Janesce professional ranges.
Five products supply beautiful layers of botanical energy.
Hero botanical ingredients are gingko, ginseng and myrrh.
Anti-inflammatory and anti-ageing with potent anti-oxidants.
Stimulates blood flow and cell renewal to awaken sluggish skin.
Naturally offsets hormonal deprivation and promotes youthful, supple skin.
Featured Botanical Ingredients
The botanical theme of the Re-Energising Range story is the energising blend of gingko, ginseng and myrrh. This trio offers powerful plant actives to stimulate and enliven maturing skin, slow the visible signs of ageing and support the continuation of a youthful Janesce glow throughout hormonal changes.
GINGKO is rich in antioxidants, which neutralise free radicals that cause wrinkles and other signs of ageing. It also has strong anti-inflammatory properties and helps protect the skin against UV damage.
GINSENG contains numerous phytonutrients that increase skin cell oxygenation and boost circulation for brighter, more evenly toned skin. It also has anti-oxidant and anti-inflammatory properties and forms a protective film over the skin.
MYRHH encourages gentle microcirculation to stimulate mature skin. It is a natural antiseptic, preventing infections and promoting healing. Anti-inflammatory and powerfully anti-oxidant, it helps to combat oxidative damage.
In addition the range features liquid oxygen, liquid silk, lavender, rose, sage, chamomile, and viola tricolor – a beautifully feminine, powerful alchemy of energising botanicals.

Who Is this Range Suitable For?
The Re-Energising Range brings ageing skin back to life and is designed for women 45+. It supports blood flow and cell renewal and helps to offset hormonal deprivations and support a youthful, Janesce glow as we age.
Partner Products | Better Together
The Janesce Re-Energising Complex is the hero of the range and the other four products provide complementary botanical layering to energise and stimulate mature skin.
The Janesce Re-Energising Complex, Janesce Re-energising Skin Dew  and Janesce Re-energising and Cream are available now. We recommend you introduce them into your skincare regime at the same time.
As the remainder of the products from the range are released throughout 2019, you can add them into your skincare regime. SIGN UP to be notified when the new products are released.
HOW TO BUY
Janesce products are best prescribed by a Janesce holistic skincare therapist who can assess your unique skin needs and provide personalised advice.
Call us on 0800 455 224 on or email us on info@janinetait.co.nz to find your nearest Janesce stockist/therapist.