/
NEW! Janesce Re-Energising and Renew Cream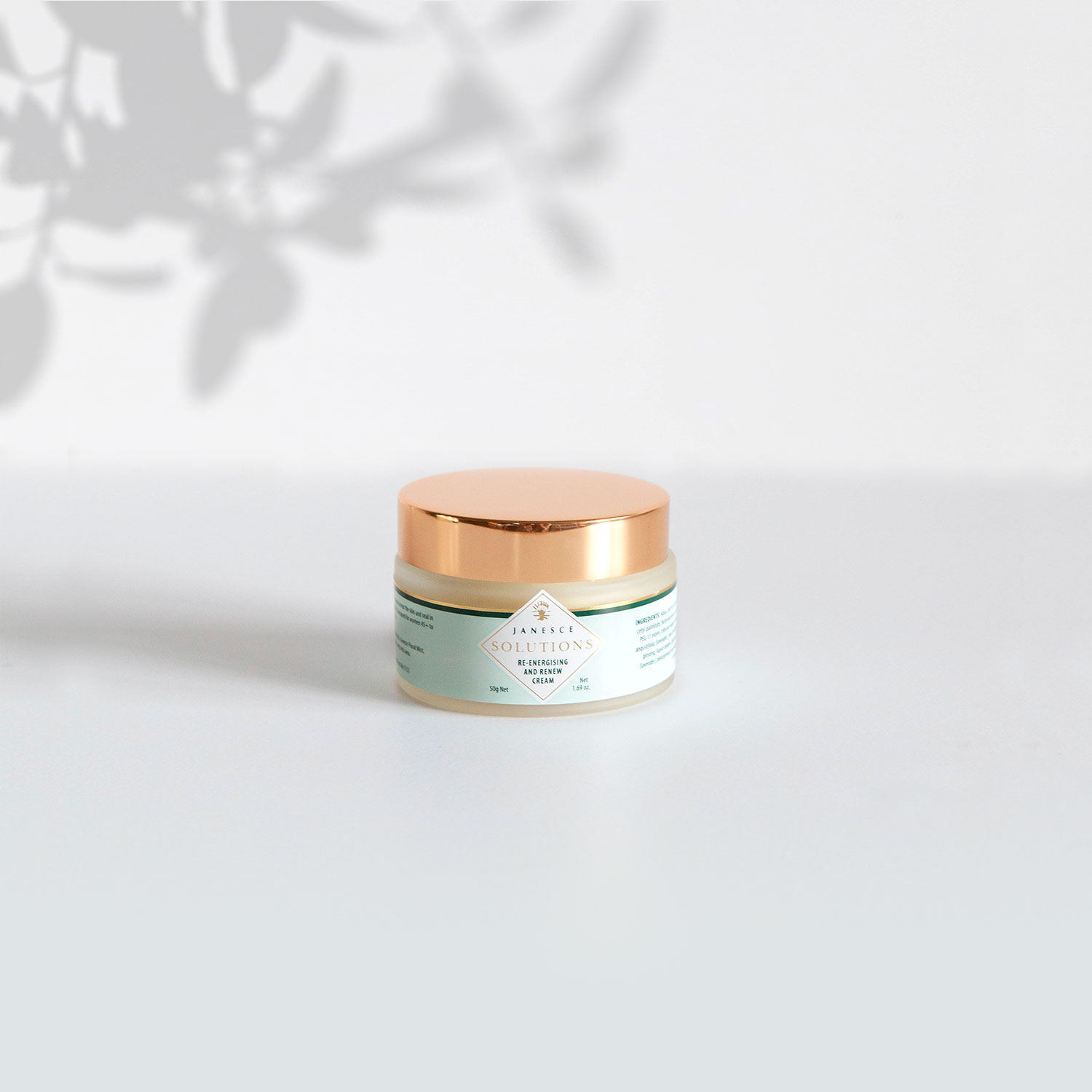 Janesce Re-Energising and Renew Cream
for women 45+
A concentrated botanical cream containing a trio of healing oils, enlivening plant actives and nourishing shea butter to energise, repair and renew mature skin.
This potent treatment cream enhances hydration, encourages renewal of skin cells and is rich in anti-oxidants to protect skin from the ageing effects of inflammation.
The Janesce Re-Energising Range
The Janesce Re-Energising and Renew Cream is part of the Janesce Re-Energising Range for women 45+. This powerful range enlivens mature skin through highly active botanical stimulation. It contains double the levels of plant extracts found within the rest of the Janesce Professionals range.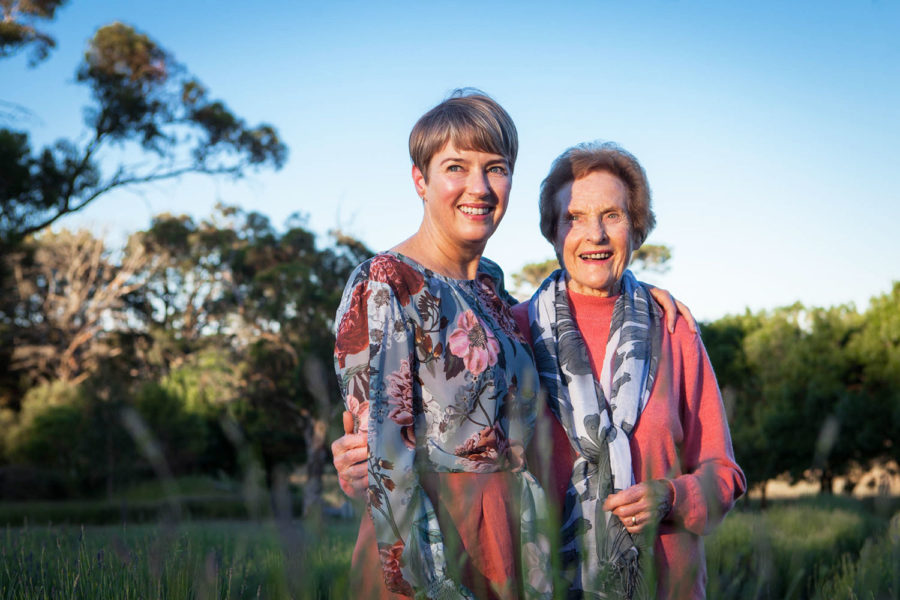 Janesce Re-energising and Renew Cream | BOTANICAL HIGHLIGHTS
Ginseng helps to protect mature skin against the ageing affects of inflammation and UV damage.
Myrhh is anti-inflammatory and powerfully anti-oxidant, helping to combat oxidative damage which is a significant factor in skin ageing.
Shea Butter is extremely nourishing for mature skin, thanks to the high concentration of natural vitamins and fatty acids it contains. It functions as an emollient to smoothe and soften the skin and encourages a healthy turnover of new skin cells.
Carrot-seed, avocado and wheat-germ oils are rich in vitamins A and E. This beautiful trio of healing oils reduces TEWL and encourages maximum hydration, which helps to prevent further degradation of collagen and elastin in the dermis.
Grapeseed Extract (O.P.C) provides powerful anti-oxidants to neutralise free radicals that cause wrinkles and other signs of ageing.
Sage gently supports skin through the hormonal changes that occur as we age. Promotes youthfulness and suppleness in mature skin.
Liquid Oxygen promotes micro-circulation in the epidermis, encouraging the renewal and healthy functioning of the skin.
Rose is refining, hydrating and softening.  It contains MMP inhibitors to protect the integrity of collagen and elastin in maturing skin.
Lavender is balancing and soothing and also has anti-ageing properties as an MMP inhibitor.
Chamomile is soothing, anti-inflammatory and healing for the skin.
Silk provides a beautiful, finely-textured amino acid film that helps prevent moisture loss in ageing skin.
Rose Geranium is a beautifully feminine essential oil, which promotes self-love.
INGREDIENTS: Aqua, glyceryl stearate, capryllic capric triclyceride, decyl oleate, glycerin, cetearyl alcohol, cetyl palmitate, butyrospermum parkii (shea butter), ceteareth 12, ceteareth 20, soy lecithin, avocado oil PEG 11 esters, triticum vulgare (wheat germ oil), daucus carota (carrot seed oil),  extracts of lavandula angustifolia (lavender), rosa centifolia (rose), anthemis noblis (chamomile), salvia officinalis (sage), panax ginseng, liquid oxygen, grapeseed extract, silk amino acids; essential oils of lavandula angustifolia (lavender), pelargonium rosaeodora (rose geranium), commiphora myrrha (myrrh); phenoxyethanol, ethylhexylglycerin, sorbitan laurate, ethanol.
Who is the Janesce Re-Energising and Renew Cream suitable for?
This energising and renewing cream is designed for woman aged 45 and over.  It features high levels of enlivening plant actives in a nourishing base cream, which is formulated to hydrate, repair and renew maturing skin
The Janesce Re-Energising Range helps to bring ageing skin back to life. It supports blood flow and cell renewal and helps to offset hormonal deprivations and support a youthful, Janesce glow as the skin matures.
Partner Products | Better Together
The Janesce Re-Energising Complex is the hero of the Re-Energising range and the other four products in the range provide complementary botanical layering to energise and stimulate mature skin. As the remainder of the products from the range are released throughout 2019, you can add them into your skincare regime.
We recommend that you add the Janesce Re-Energising Skin Dew, the Janesce Re-Energising Complex and the Janesce Re-Energising and Renew Cream into your skincare regime at the same time.
SIGN UP to be notified when the new products in the range become available.
How to Use
This actively nourishing night cream will both add to, and seal in, the beautiful layers of energising botanicals supplied by the other products in the Janesce Re-Energising Range.
AT NIGHT:
After cleansing, skin soaking and applying the Janesce Re-Energising Skin Dew and Janesce Re-Energising Complex to the skin, massage a small amount of Re-Energising and Renew Cream into your face with your fingertips.
HOW TO BUY
Janesce products are best prescribed by a Janesce holistic skincare therapist who can assess your unique skin needs and provide personalised advice. Call us on 0800 455 224 on or email us on info@janinetait.co.nz  to find your nearest Janesce stockist/therapist.