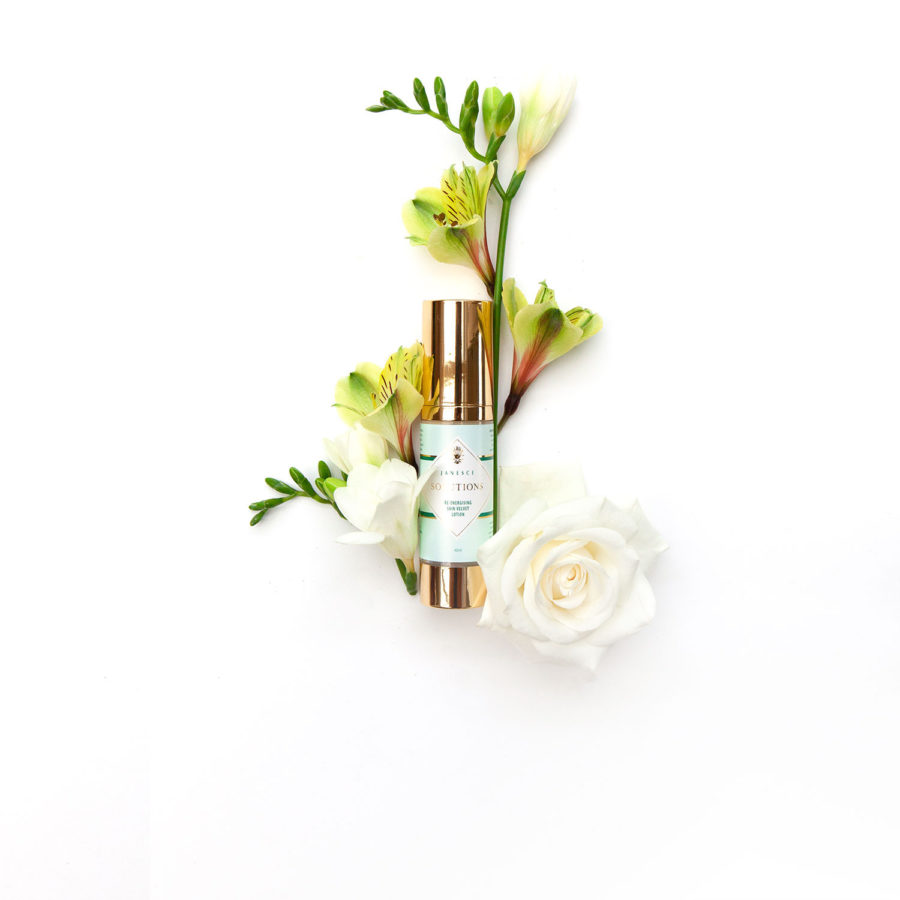 Janesce Re-Energising Skin Velvet Lotion for women 45+
A hydrating lotion with antioxidants, plant extracts and healing oils to promote a smooth, velvety texture. Designed for women 45+ to re-energise and revitalise the skin.
This finely textured lotion contains a trio of healing oils (avocado, carrot-seed and vitamin E), which penetrate deeply to nourish the skin and protect it from the ageing affects of dehydration.
The Janesce Re-Energising Range
The Janesce Re-Energising Skin Velvet Lotion is part of the Janesce Re-Energising Range for women 45+. This powerful range enlivens mature skin through highly active botanical stimulation. It contains double the levels of plant extracts found within the rest of the Janesce Professionals range.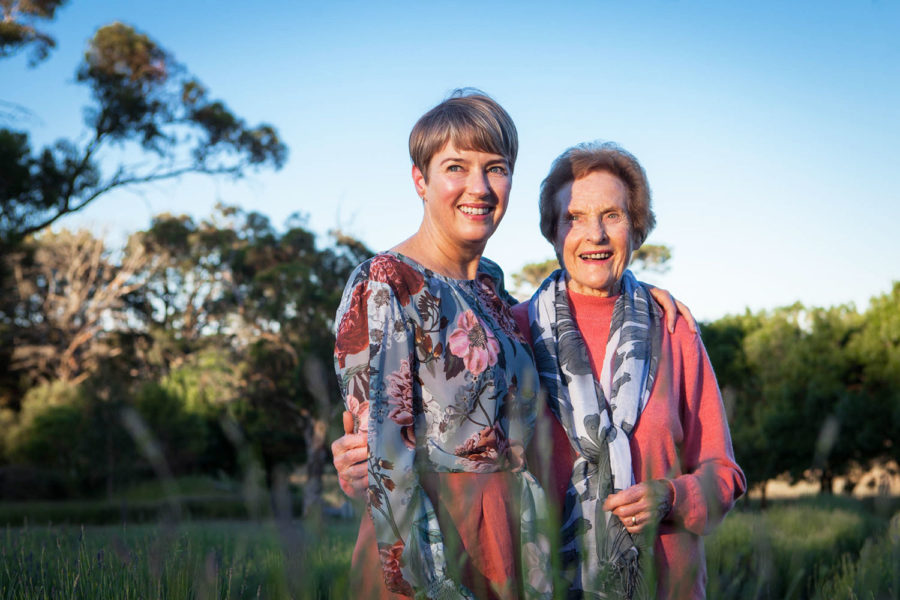 Janesce Re-energising Skin Velvet Lotion | BOTANICAL HIGHLIGHTS
CARROT-SEED, AVOCADO AND VITAMIN E OILS reduce Trans Epidermal Water Loss (TEWL) and encourage maximum hydration. This helps to prevent degradation of collagen and elastin in the dermis.
LAVENDER is balancing and soothing and also has anti-ageing properties as an MMP inhibitor.
ROSE is refining, hydrating and softening. It contains MMP inhibitors to protect the integrity of collagen and elastin in maturing skin.
SILK provides a beautiful, finely-textured amino acid film that helps prevent moisture loss in ageing skin.
LIQUID OXYGEN promotes micro-circulation in the epidermis, encouraging the renewal and healthy functioning of the skin.
GINSENG helps to protect mature skin against the ageing affects of inflammation and UV damage.
SAGE gently supports skin through the hormonal changes that occur as we age. Promotes youthfulness and suppleness in mature skin.
ROSE GERANIUM is a beautifully feminine essential oil, which promotes self-love.
SHEA BUTTER is extremely nourishing for mature skin, thanks to the high concentration of natural vitamins and fatty acids it contains. It functions as an emollient to smoothe and soften the skin and encourages a healthy turnover of new skin cells.
INGREDIENTS: Aqua, decyl oleate, capryllic capric triglyceride, glyceryl stearate, glycerin, cetearyl alcohol, butyrospernum parkii (shea butter), glyceryl oleate, soy lecithin, ceteareth 12, ceteareth 20, avocado esters (avocado oil), daucus carota (carrot seed oil), alpha tocopherol (vitamin E); extracts of lavandula angustifolia (lavender), rosa centifolia (rose), salvia officinalis (sage); panax ginseng, silk amino acids, liquid oxygen; essential oils of pelargonium rosaeodora (rose geranium), lavandula angustifolia (lavender); phenoxyethanol, ethylhexylglycerin, soy whey.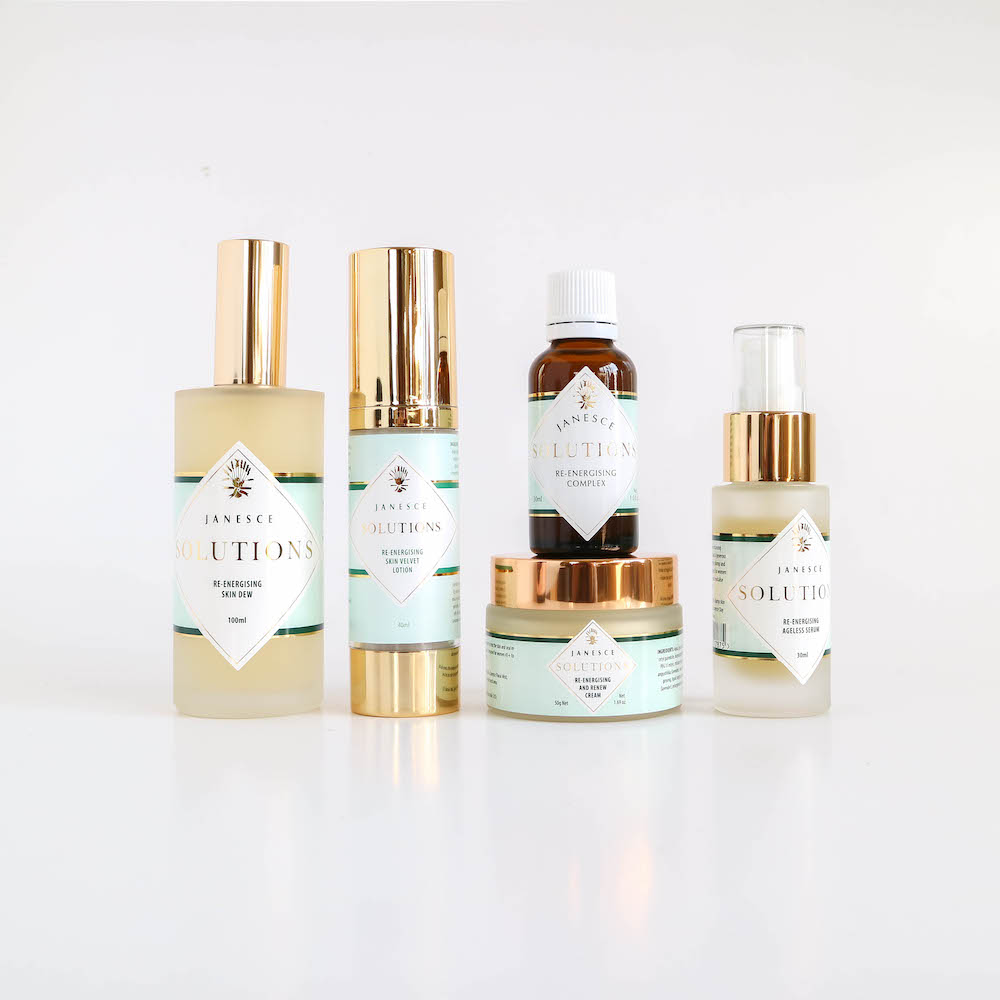 How to Use
The Janesce Re-Energising Skin Velvet Lotion should be used twice-daily as part of the Janesce skin soaking routine.
Soak the skin and apply the Janesce Re-Energising Skin Dew and Janesce Re-Energising Ageless Serum.
Immediately follow with the Janesce Re-Energising Skin Velvet Lotion to seal in the botanically-enriched hydration.
HOW TO BUY
Janesce products are best prescribed by a Janesce holistic skincare therapist who can assess your unique skin needs and provide personalised advice. Call us on 0800 455 224 on or email us on info@janinetait.co.nz  to find your nearest Janesce stockist/therapist.