/
5 reasons to BEWARE of ready-made salads!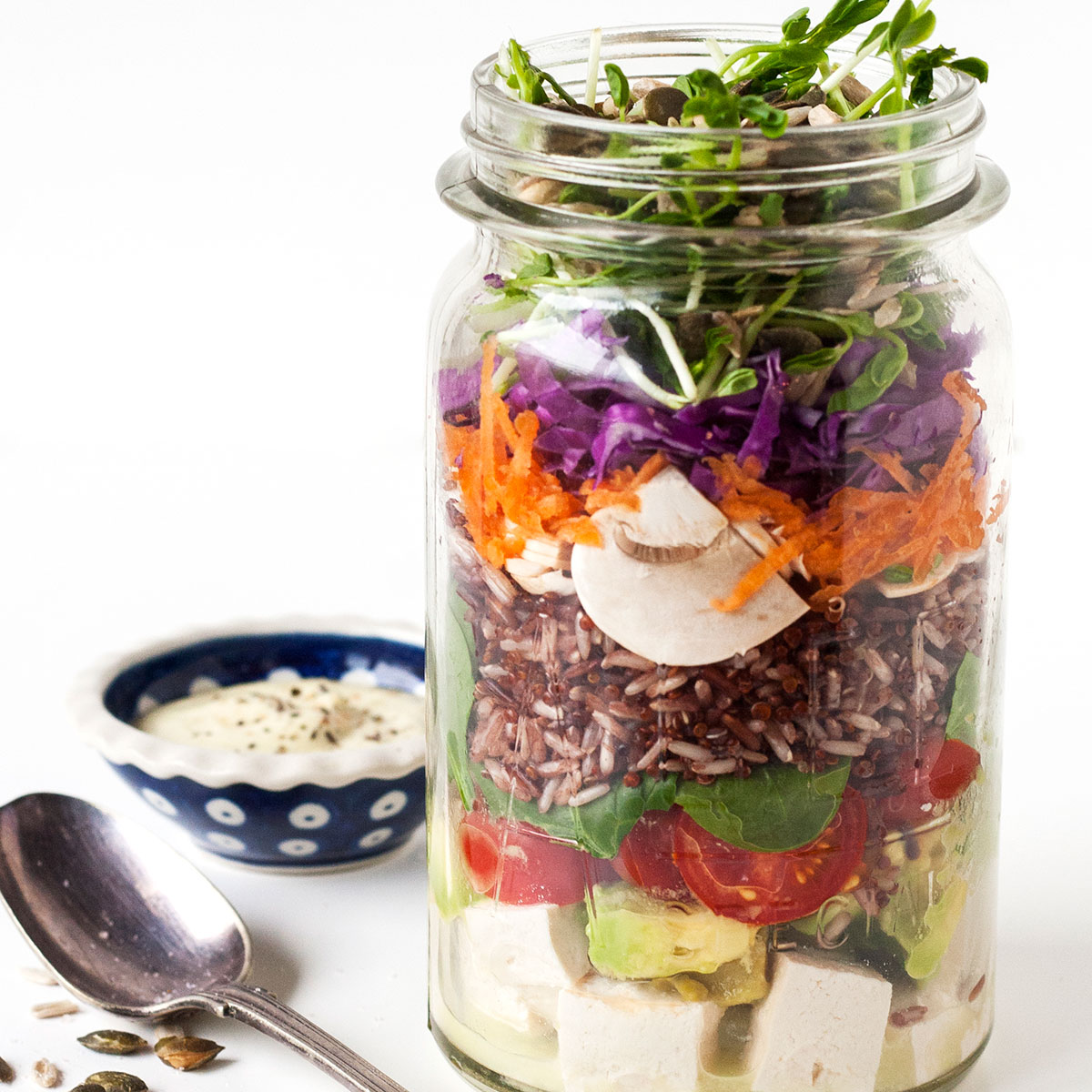 It is common knowledge that eating good size portions of fresh vegetables each day is great for not only our health but our skin also. One of the best ways to get a range of vegetables into your diet is through salads, either as a main meal or else served as a side. Here at Janesce we are big fans of eating salads (in jars especially!) and are excited the weather is now warmer and these can be enjoyed without feeling chilled afterwards!
With the summer nearly here we will be outside enjoying the weather more and often are out and about over a meal time or meeting someone at a café for a meal in the sunshine. It is encouraging to see the amount of eating places that are now offering salads as part of the menu. As much as this brings us great pleasure we also want to be the first to say: BEWARE!
5 reasons to watch out for ready-made salads:
Portion size – salads that include vegetables, carbohydrates, healthy fats and protein should still only be the size of your regular meal. Sometimes we are tempted to order a larger portion than we usually would by convincing ourselves that we can because it is a 'healthy salad' but this is unnecessary. Some large ready-made salads can have more kilojoules than a Big Mac meal!
Ingredients – obviously anything can be labelled 'salad' but when you are looking at a bowl full of egg and creamy mayonnaise with a sprinkling of chives then it might no be as beneficial to your health as it might appear. In this case it would be better to choose something else from the menu that has a balance of vegetables, carbohydrates, healthy fats and proteins. If you are choosing salad look for one that has a leafy green base with other things added.
Extras – salads loaded with crisp green leaves and veges are great for boosting your fibre intake but look out for the added extras. On top of this can be added cheese, bacon, thick dressings and croutons, all of which can be high in unhealthy fats and sodium.
Price – often you are charged more from eating places for ordering a 'healthier' option. This can be frustrating and not always an accurate representation of the amount of food you are getting or the quality of it. Make sure you look at the menu first before spotting a salad and going for it – there may be better options!
Shelf-life – cabinet food can be great for a quick takeaway option but again look out for signs of wilting. Most places would hopefully make the salads fresh for that day but it might be worth asking when it was made. You don't want to purchase something that was made a day or two ago, thinking it is a freshly made salad.
Remember, salad is a great choice when eating out as long as it is made with fresh leafy greens, veges, protein, healthy fats and has no nasties added to it! If it is too big, take the rest home with you or share with the person you are enjoying the company of!