/
Chantelle's 7 DAYS of ME story
The 7 DAYS OF ME Cleanse is a one-week clean eating detox programme. It is a gentle, effective way to detoxify and has been used successfully for over 40 years to treat skin disorders and renew total body health and energy. Click here for details. On the blog today, Beauty therapist, Chantelle Fox, of Pure Skin and Body in Wellington shares her 7 DAYS OF ME story.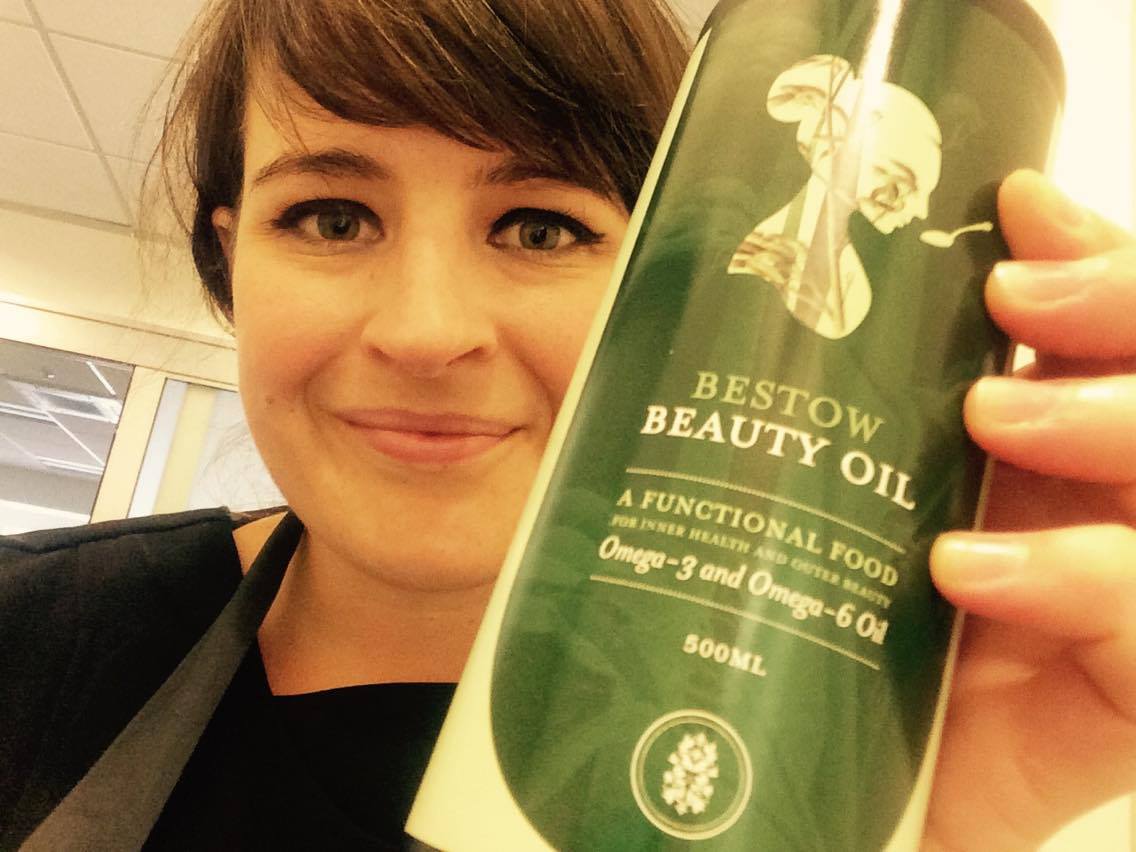 The Cleanse Begins | Hopes & Dreams
I feel that my energy levels aren't where they should be and often I'm dragging myself out of bed in the morning. I'm really hoping that a cleaner way of eating and kicking my coffee habit will have me leaping out of bed each day!
I have the hormonal disorder Poly-cystic Ovaries Syndrome and find I can get a lot of congestion around my chin and jaw area during my menstrual cycle. I'd love to eliminate the processed food and refined sugar symptoms which I'm sure are contributing to this condition.
Despite having a chef husband, I am often feel really uninspired about cooking. So I hope 7 DAYS OF ME gives me a little more motivation in the kitchen department. I can see at a glance that there are some very delicious looking dishes in the book!
My biggest challenge this week is definitely going to be organisation, especially with having a two year old at home. But the supermarket shop is completed (thanks to the handy shopping list in the book) so I'm feeling prepared! I'm pleasantly surprised at how many ingredients I actually already have in my pantry at home.
I've committed to giving up coffee before beginning my cleanse, which has given me headaches now but will hopefully make my experience easier during the next week. As a former barista, giving up coffee seemed impossible but alas life has gone on!


Middle of the Road | The Challenge
So far, the 7 DAYS OF ME cleanse has not been as hard as I expected. Day Two and Three were the worst. During this time I was feeling really really tired but luckily it was the weekend so I was able to sneak in a few power naps.
At this point I'm very thankful that I gave up coffee before beginning, as I think my symptoms would have been worse. I have had to cut the Aperitif down to once a day as I found I was running to the bathroom quite regularly.
Day Four, the 'brain fog' is beginning to lift and I'm surprised at how little I miss coffee and sugar! My mind feels clearer, sharper and my energy levels are being sustained further into the afternoon. I can confidently say the the urge for a sugar or caffeine fix is disappearing.

End of the Cleanse | The Happy Ending
This is seriously the BEST thing I have done for myself in a very long time. My mind is clear, my energy is so much better and I just generally feel better in myself. I also have to mention the 2kg weight loss and the disappearance of my bloated tummy.
The whole experience was actually much easier than I initially expected and gave me some really practical and useful tools to carry over into my everyday life. I'm especially thankful all of the new quick, healthy lunch and dinner ideas.
I actually felt less hunger this past week than I would normally. I guess this is because I was eating regular meals with good quality protein to sustain my blood sugar levels. The food was absolutely delicious and surprisingly I didn't feel like I was being deprived. My favourite recipes have to be the Tofu Stack for Two and the Falafel Goodness Bowl. Yum!
My advice to others thinking about embarking on the 7 DAYS OF ME journey would be to just go for it! What goes into your body feeds your skin, body and soul. You deserve to spend time caring for yourself and no one else is going to do it for you. I'd totally advise giving up any vices such as coffee, sugar and alcohol in advance to lessen the shock on your body!
I thought I had a reasonably healthy diet before I started the 7 DAYS OF ME cleanse. But this week has made me realise how much junk and sugar was actually creeping its way in! This week of clean eating is only the beginning of my story and I can't wait to share it with my clients!
By Chantelle Fox from Pure Skin and Body